Poly-fix 555 is two components, modified, Polyurethane Adhesive with high flexibility. It is reinforced with high tensile and shear bond strength which does not allow vertical slip while vertical cladding both inside and outside.
Packaging : 1kg (Part A:912gm & Part B 88gm),4kg (Part A: 3.650 kg & Part B 350gm)
Colour : Part A (White Colour Paste) Part B (Hardener)
Compliance : Meets the following standards
– IS 15477: 2019 Type 5TS2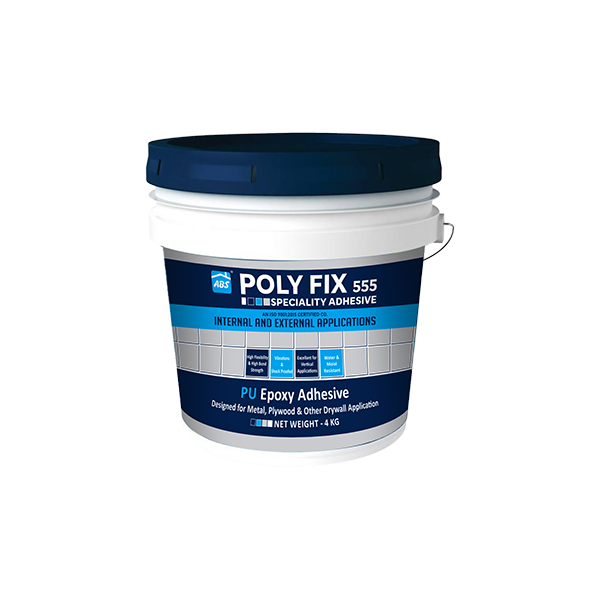 Designed for both interior and exterior installations on floor and wall for all types of ceramic tile, vitrified tile, glass mosaic tile, precast terrazzo, engineered stone, metal tiles, natural stones, tiles over concrete metal substrates and dry wall boards.
Vibrations & shock proofed
Suitable for all the substrates including metal
Water & moist resistant
Any tiles/stones on any surface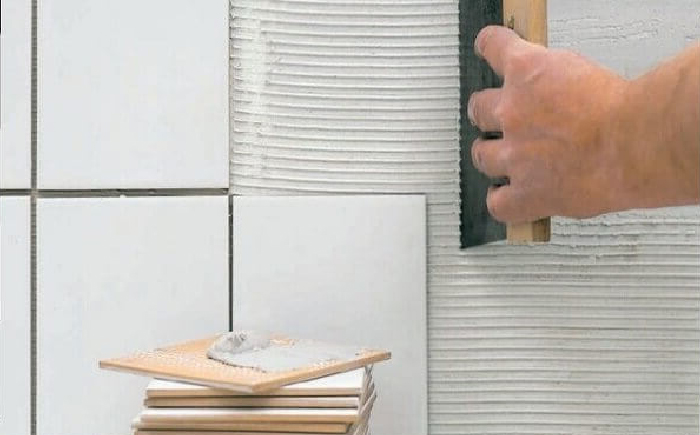 Features and Benefits
Suitable Substrates
Features and Benefits
High Flexibility & High bond strength 
Excellant for vertical
Suitable Substrates